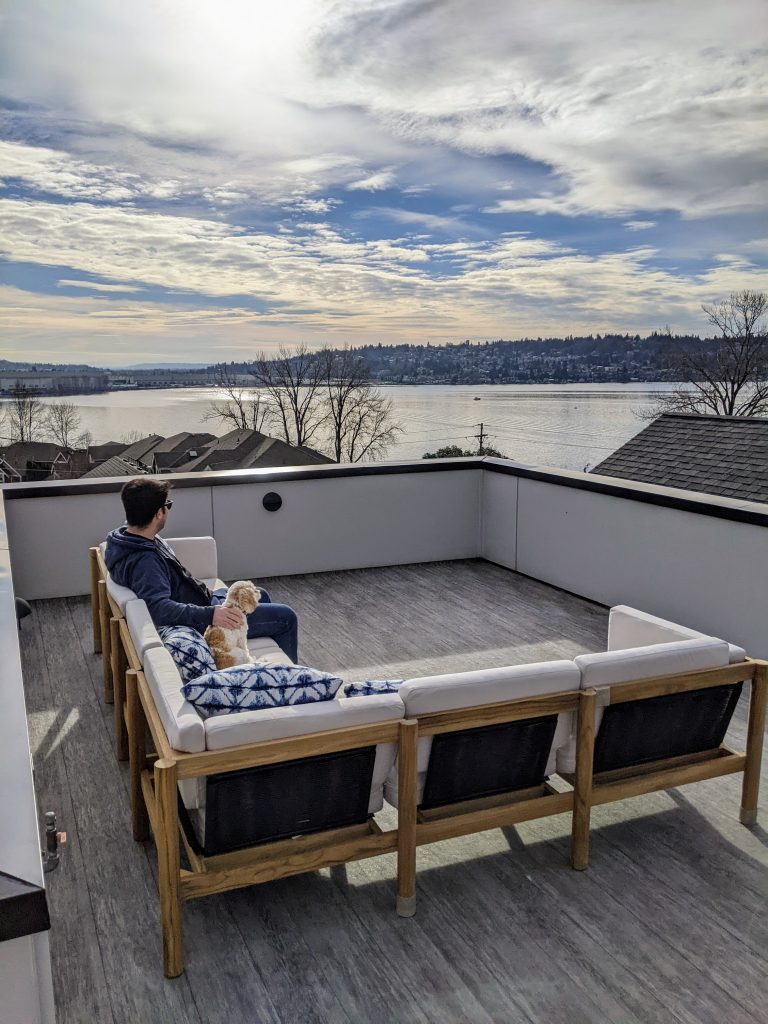 Teak furniture requires some up-keep to maintain it's beautiful rich color. The sectional in the photo above is from Neighbor furniture. We selected this because we love the look, but also because it's modular furniture so we can add, remove, and rearrange the sections to accommodate different seating arrangements. All these pieces came flat packed and took about three hours to assemble. The sofa is really great, and we later ordered a couple ottomans to match. If we could make a change, we wish the cushions would attach to frame so they don't slip. Mmm, future challenge for me?!
There are 2 things I'm doing to maintain our teak sectional:
Furniture covers – Putting a cover on when the furniture isn't in use. Sun and rain can be really harsh on your furniture. While teak is extremely durable, I'd like to preserve the original rich honey color rather than letting it weather and turn grey. A cover is essential to preserve the color. I will say that the cover we ordered from Neighbor is excellent. It fits perfectly and has ties that go around the legs which is just awesome with the heavy winds we get where we live.
Use teak cleaning and protection products – To preserve the honey color, regular cleaning and a coat of protection is required. Don't worry, this is easy to do! I found it time consuming, but probably spent too much time perfecting details rather than just getting the project done. See below for before and after photos that make it clear why this is needed.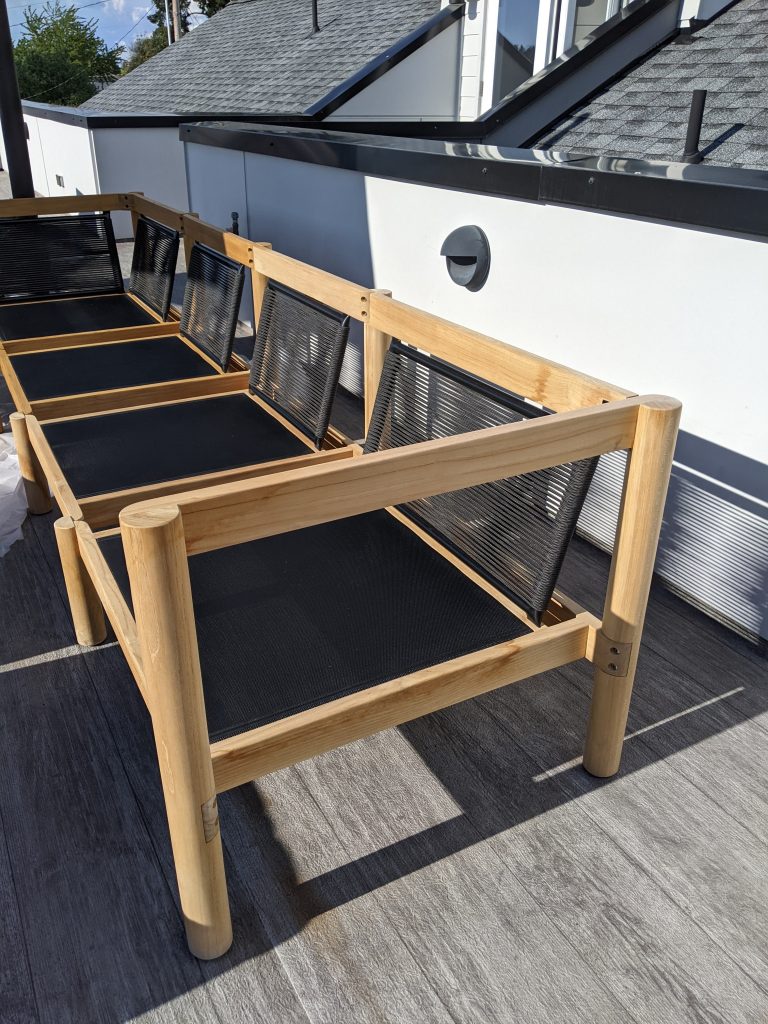 Stunning, right?!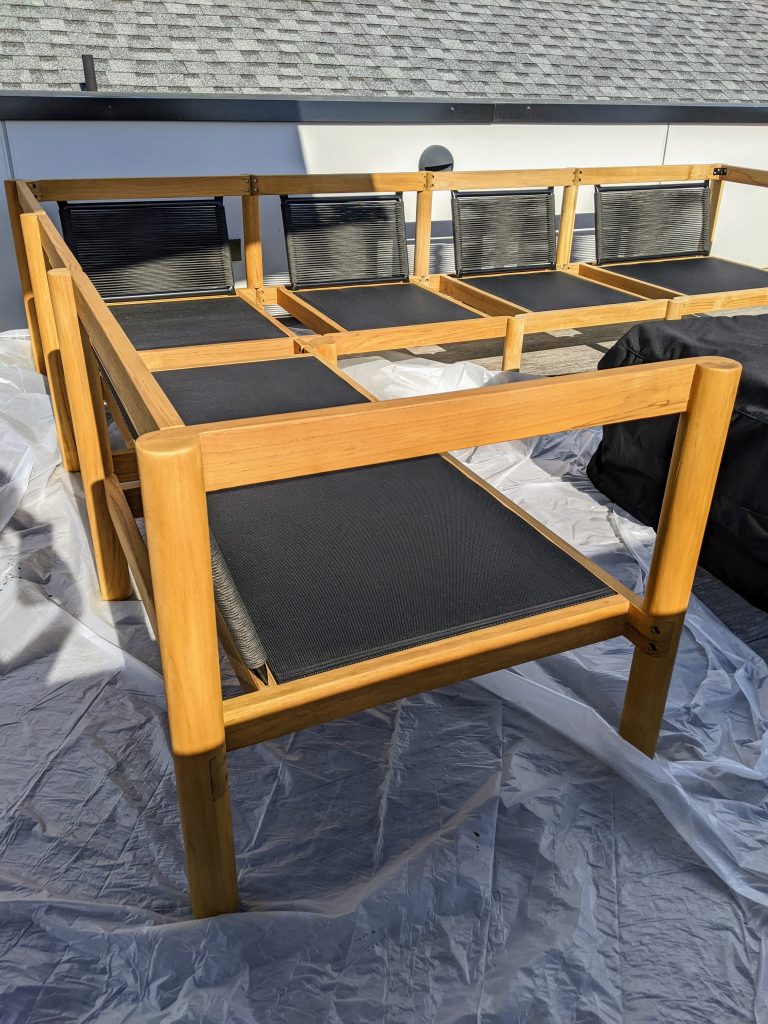 To keep up the look, you need to do this one or two times per year…
Step 1: Purchase Teak Cleaner and Teak Protector. There are a few brands out there to choose from. I chose Golden Care based on a combo of blogs I read, reviews, and trusting Crate and Barrel's recommendations.
Step 2: Dust off your furniture with a microfiber cloth.
Step 3: Use a new microfiber cloth to wipe down the teak with the Cleaner and let dry.
Step 4: Get ready for the Protector. You'll want a drop cloth in your space since this can stain surfaces. Wear old clothes, and rubber gloves to protect yourself.
Step 5: SHAKE IT UP! Shake that Protector a lot.
Step 6: Pour a small amount of Protector onto your fresh microfiber cloth. Then, wipe that on your teak just like you are rubbing stain on wood. Cover the entire piece. You should be able to easily see where you need more Protector based on the color of the teak.
Step 7: Let dry a few hours.
Step 8: Reapply Protector with a new cloth.
Enjoy your beautiful furniture!