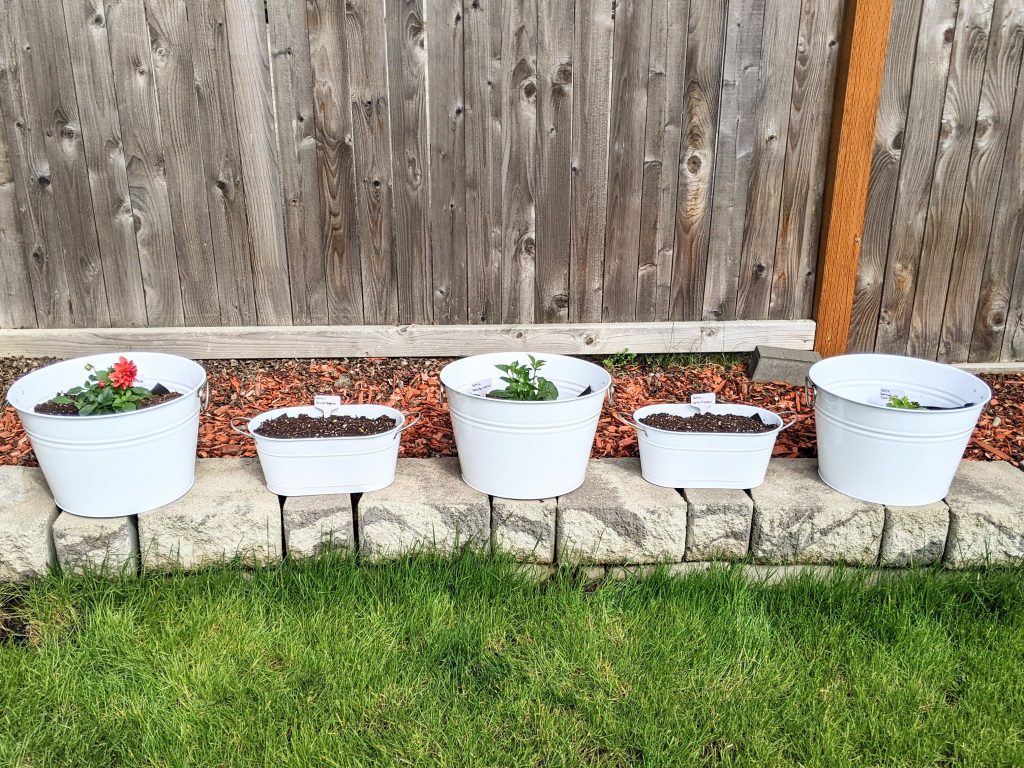 Getting your toes wet in gardening can be both fun and expensive. I got a bit overwhelmed when shopping for planters this year. That's when I decided to make my own DIY flower pots for my beginner container garden. These were really easy to make. They only took me 1-2 hours from start to fully planted. The planters look great and *BONUS* because they have handles, they're easy to move around my yard.
Step 1: Purchase metal containers from your local store. These containers are from Fred Meyer and they were on sale, buy one, get on half off. The total cost of the containers was about $15/large and $7/small.

Step 2: The first thing I did was drill holes in the bottom of the metal pots I bought. I doesn't matter what pattern you drill the holes in or if they are equally spaced. Just make sure to drill enough holes for good drainage. When drilling into metal, you need a special drill bit. Be sure that the drill be you are using is rated to cut metal.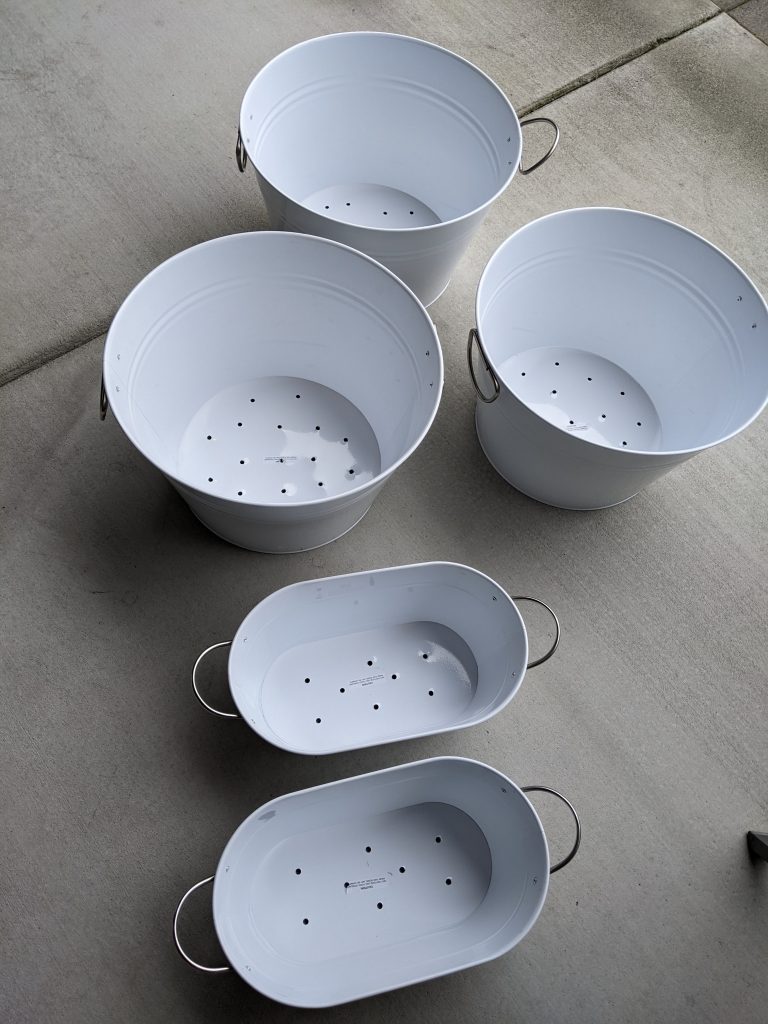 Step 3: Next, I wanted to line the bottom of the planters with landscaping geotech fabric to keep dirt from falling out the bottom of the pots. First I set the pots on the fabric. Then I cut around the pots without much worry about how perfect the cuts were. It's ok to have extra fabric.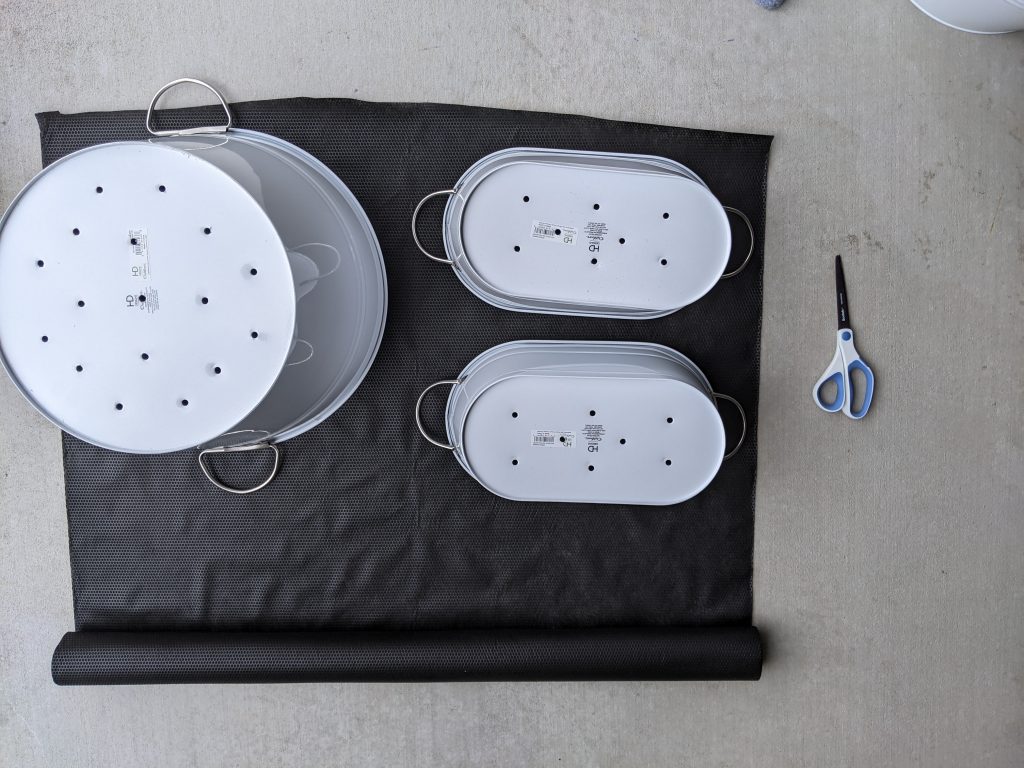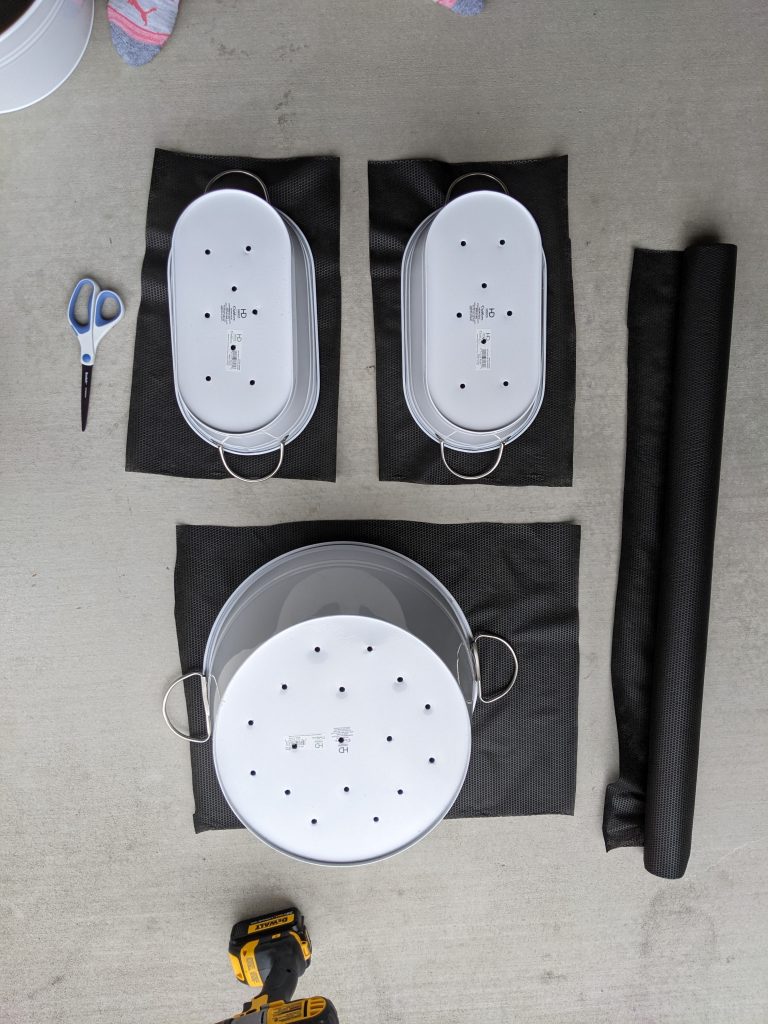 Step 4: Once the fabric was cut, I simply placed it in the bottom of each of the pots. I then tested to ensure that water could easily drain from the pots before starting to fill them with rocks and dirt.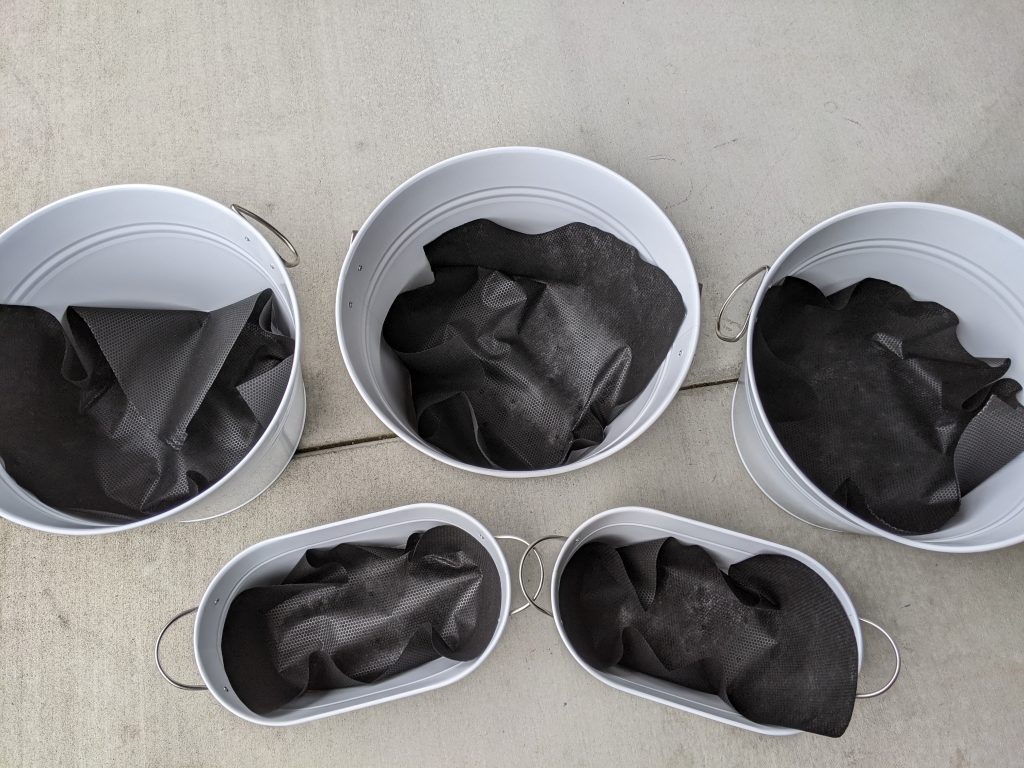 Step 5: Add rocks to the bottom of your planters. I gave my husband a good laugh as apparently you usually use smaller rocks to help with drainage. I didn't have smaller rocks on hand, so I picked these up from our back alley. They worked just fine. The rocks are holding the fabric in place, weighting the planters so they don't tip over, and taking up space so I don't have to use all my soil in one pot.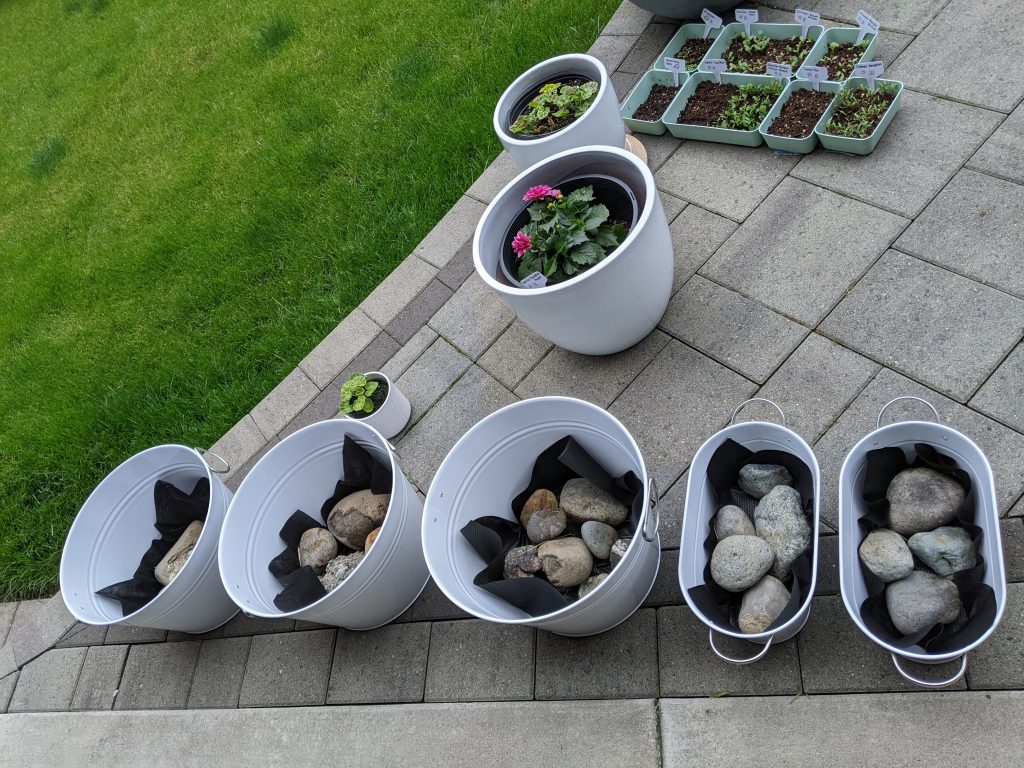 Step 6: Start filling the planters with soil and planning out which plants you will put in each planter. It's important to read the labels of your plants when planning your container garden. Many plants like these dahlias will require a very large planter since they grow to be much larger than the initial sprouts.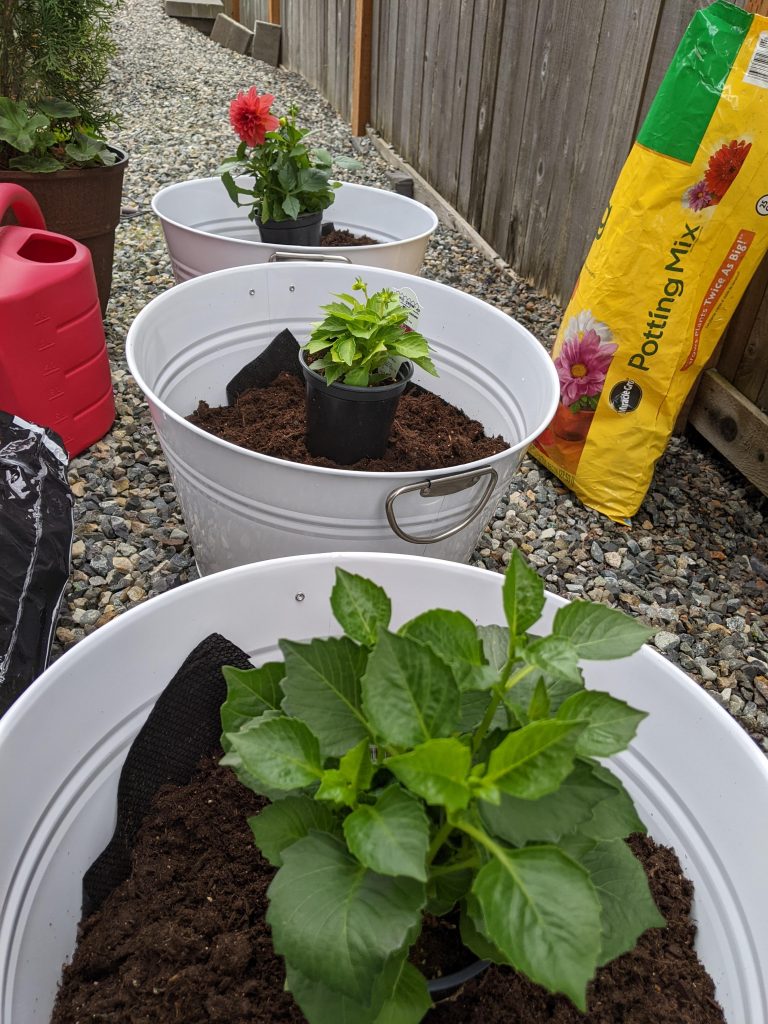 Step 7: Plant your pots! This is the most rewarding step a you are all done once your plants are planted!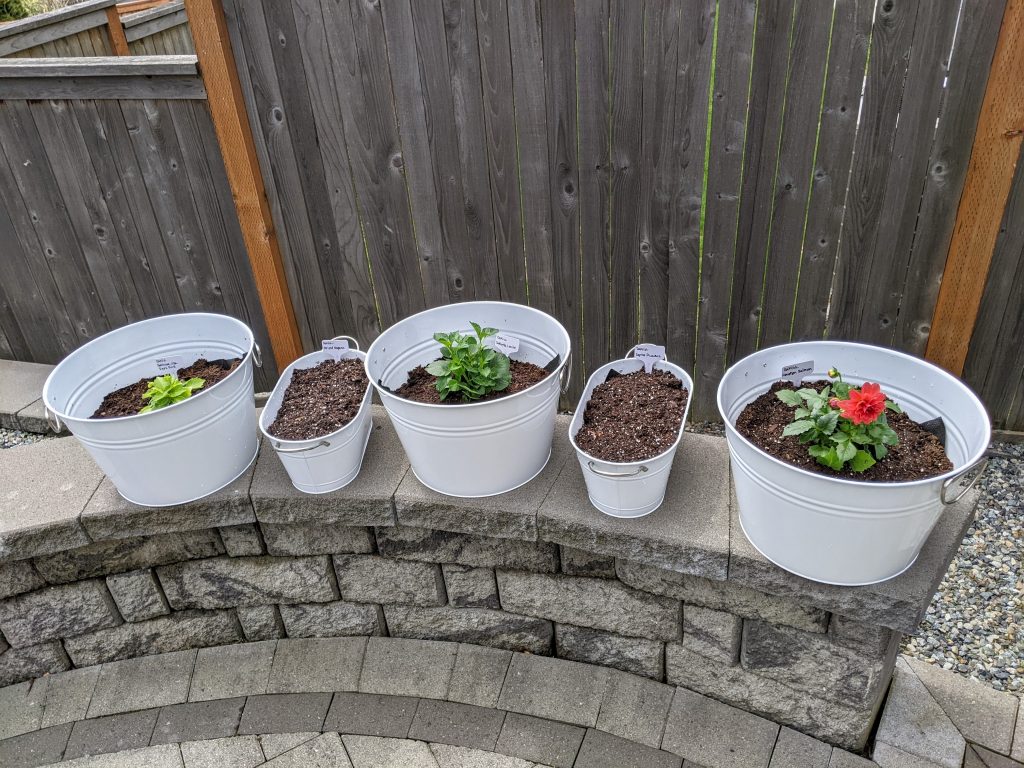 I really enjoyed this easy DIY project, and I hope you do too! Making a DIY container garden is something anyone can do no matter how much experience you have or not. Wishing you all the best in your gardening adventures!